Welcome to Western Insurance Agency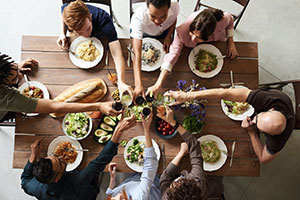 As a locally owned independent agency, Western Insurance Agency has been proud to provide top-notch insurance products and services for our loyal customers throughout Copperas Cove, Killeen, Harker Heights, Fort Hood, and the entire state of Texas. For over 38 years, Western Insurance Agency has been a venerable provider, neighbor, and pillar of the community and is proud to be the home of Germania Local Chapter #34, chartered in Copperas Cove in 1900!

Our family of independent agents consists of long-standing members of the community who are dedicated to you, working day and night to bring you the maximum security and savings available. We are Western Insurance Agency, and we are here for you.

From families to businesses, military personnel to retirees, our customers have long been satisfied by our products and services. This is because our agents go above and beyond in searching for the best solutions and helping find you the right insurance products that meet your needs, fit your goals, and work with your budget.

Looking for a life insurance policy that will keep your family safe and secure? Want to protect your home and property in your beloved community? Have a growing business that needs to stay covered? We are ready to help. Not only are our seasoned agents knowledgeable and ready to work with you, but they will go above in beyond in helping you understand which policies will give you optimal coverage at the right price.

At Western Insurance Agency, we make a promise to you: we know where you are coming from and where you hope to be in the future. We partner alongside you in making your goals a reality as you search for insurance coverage that will keep you, your family, your vehicles, your property, and your business protected, always. Explore our site, fill out a quote form, or give us a call today at 800-558-2952 if you are ready to get started!

For your Family •
For your Business •